Ta strona powstała jako przestrzeń do zbudowania

fotografii kontekstowej

.
Tak naprawdę to będzie tutaj o wizualiach. O poubieranym fotografowaniu. To jest blog, no może bardziej duolog o obrazowaniu, o symbolice, o detalach, o życiu które jest pomiędzy sprawami ważnymi.
Galerie TALES 3/14 to historyjki opowiedziane kilkoma fotografiami i sytuacyjnymi anegdotami, PROJECTS to pół-profesjonalne sesje różnorakich wydarzeń, a FAMILY & CO.

 

to światy bliskie ciału i duszy.
Strona gości również FILM. To przedsięwzięcie, jak sama nazwa wskazuje, filmowe, o zacięciu nieco misyjnym :).
BLOG to projekt literacki KAJOWE DEPESZE, matkujący jednakowoż niniejszemu projektowi fotograficznemu, jaki i projektowi filmowemu.
No więc tak to by wygladało. Całkiem nieźle. 
Realizację współtworzą Natalia 'Naja' Ha oraz Kaj 'Kajko', znany niejako jako partyzant nie nie-kaj. Naję i Kaja można poznać lepiej w galerii 'meet THEM'.
Zapraszamy. Również do współtworzenia.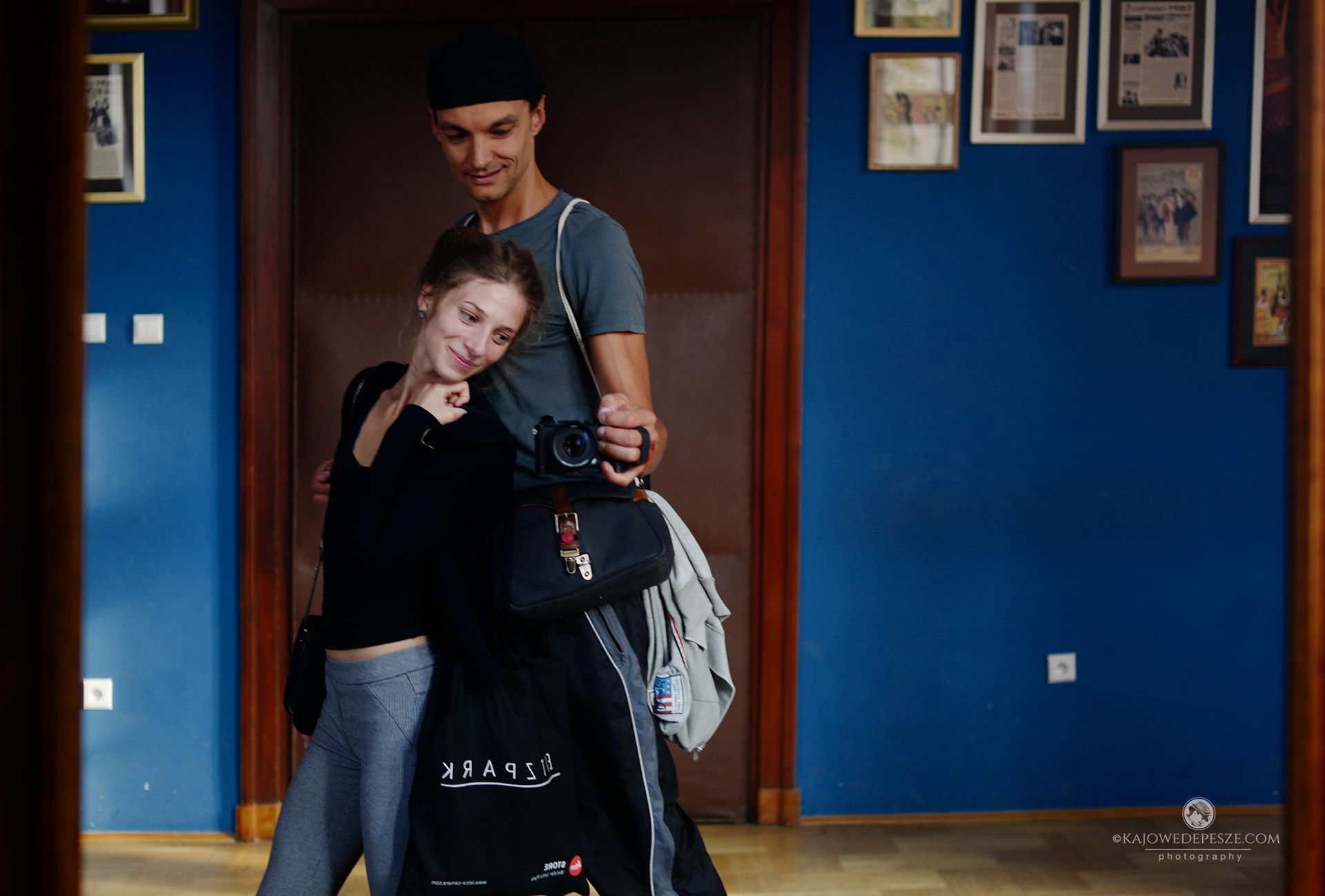 The page is our virtual space for defining and forming 

contextual photography

.
Visuals. This is what this page is about. Photography plus. In the blog we go about depicting, symbolising, detalizing and everything that is in between the lines of life.
There are two other non-photographic categories: FILM & BLOG.  FILM a separate, however of the same origins, movie making undertaking dealing with social affairs in Poland. BLOG is an essay-writing project named KAJOWE DEPESZE from which both photographic, likewise movie making undertakings stem from.
The realization is carried out by Natalia 'Naja' Ha & Kaj 'Kajko', known also as neo-partisan. You can get to know us better in the gallery 'meet THEM'.
You are always welcome and we look forward to any of your contribution!